Hello, this is Clown's small class of popular science knowledge, this time we bring our big theme, ATEX explosion proof certificate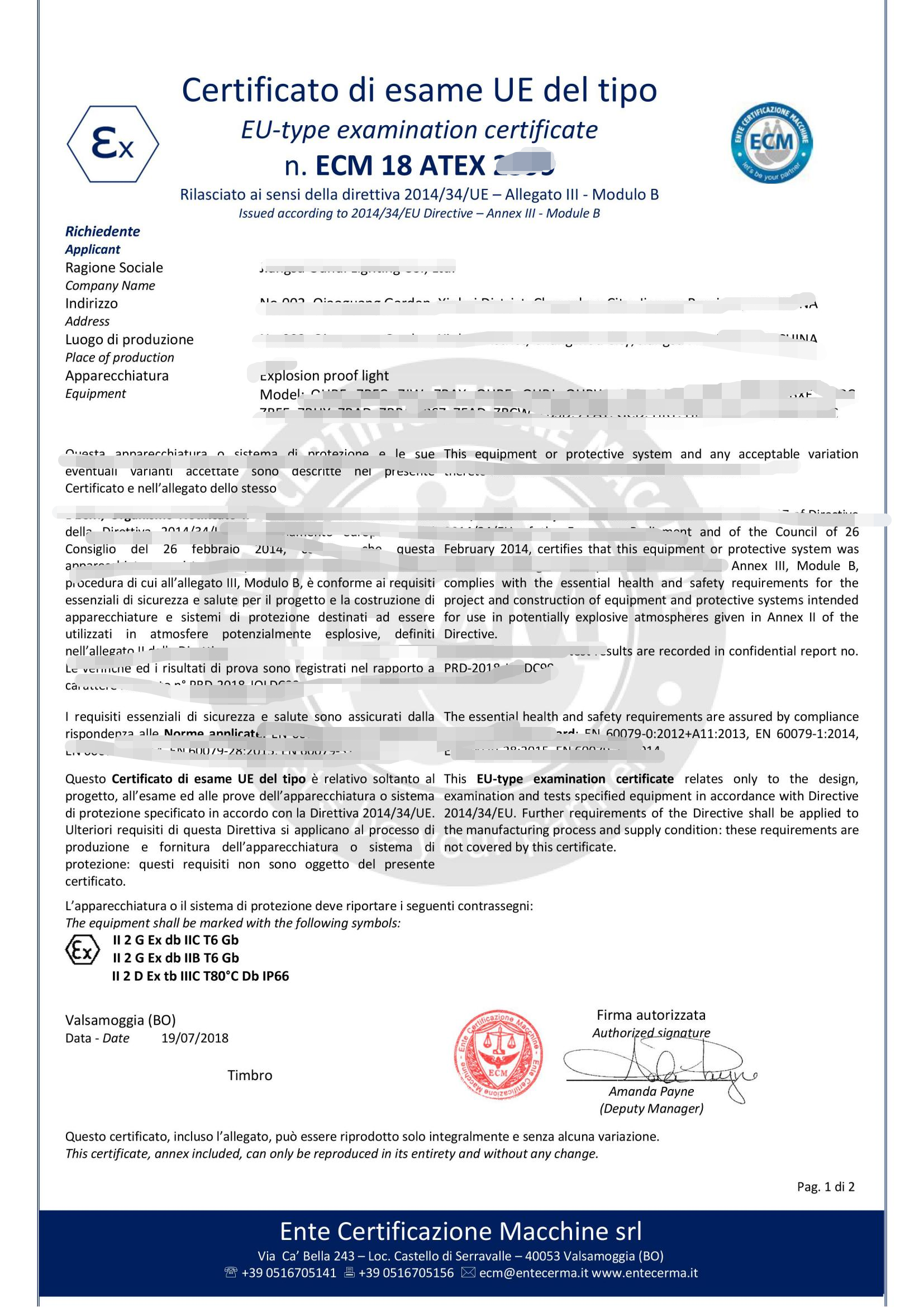 First of all, I want to explain what ATEX is? ATEX is mechanical equipment and electrical equipment, which expands the potentially dangerous environment to dust and flammable gases, flammable vapors and mists in the air. It is the explosion-proof instruction implemented by the explosion-proof industry now, that is, explosion-proof certification. All products used in hazardous areas need to comply with the ATEX directive.
1.Requirements for explosion-proof certification; during the trial production of new products, the product manager should confirm with the customer whether the product needs explosion-proof certification test according to the product requirements. If certification is required, it should be confirmed that it meets the requirements of GB3836, and the requirements such as explosion-proof certification type and explosion-proof grade should be specified.
2. Determination of explosion-proof certification: After the certification engineer confirms that the product needs explosion-proof testing, organize the product manager, product development engineer and product testing engineer to hold an explosion-proof certification exchange meeting
3.Preparation of certification materials, enterprise standards, product instruction manuals, circuit drawings, structural drawings, etc.
4.  Product prototype test repor
5.Simulation evaluation: The certification engineer should conduct a simulation evaluation on the prototype of the release test, and notify the person in charge of rectification if it does not meet the requirements
6.Submit materials to the certification unit
7.Certification unit audit materials
8.Prototype test
9.Evaluation results
10.Certification
11.Certification Review
The above is an interpretation of ATEX explosion-proof certification! I hope to be helpful. If you want to know more, you can browse our website, we will provide you with more professional information.
Please contact us at any time if yo have any problem. We are Chengdu Taiyi Energy Tecnology Development Co., Ltd and we are professional manufacturer of ex-proof light.
---
Post time: May-19-2022