Scope of application
It is suitable for grid power, railway, petrochemical, oil field and various industrial and mining enterprises for inspection and maintenance lighting, and can be used in various flammable and explosive places as mobile lighting equipment.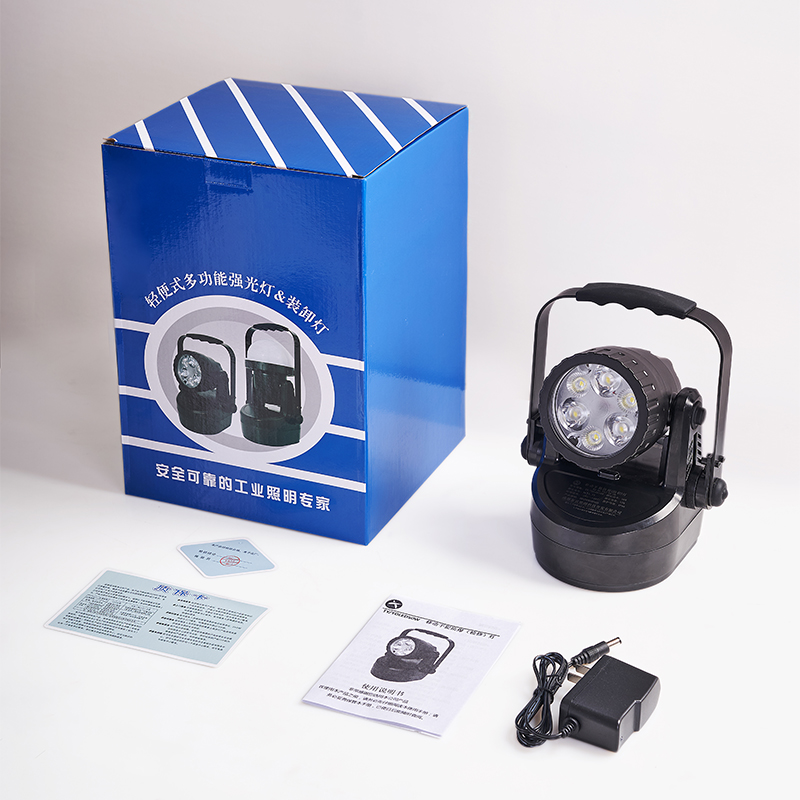 Performance characteristics
Explosion-proof function: This product is completely produced in accordance with the national explosion-proof standard, the explosion-proof type has the highest explosion-proof level, has excellent explosion-proof performance and anti-static effect, and can work safely in various flammable and explosive places;
Efficient and reliable: high-energy non-memory lithium battery, high energy density, large capacity, pollution-free, economical and environmentally friendly, recyclable, good high and low temperature performance, strong charge protection ability, long life, safe and reliable, healthy and safe, can be charged at any time , After a full charge, the storage capacity should not be less than 95% of the full capacity for half a year, and not less than 80% of the full capacity within two years;
Practical and energy-saving: The light source adopts imported special ultra-high brightness LED light source, which has low energy consumption, high light efficiency, soft light, no glare, and does not cause visual fatigue of operators' eyes and improves work efficiency;
Intelligent protection: Humanized power indicator and low-voltage warning function design can detect battery power at any time; when the power is insufficient, the lamp will automatically prompt to charge;
Convenient and flexible: unique design, reasonable structure, novel and beautiful, long lighting time, continuous lighting for more than 15 hours without attenuation, the lamp head can be arbitrarily adjusted within the range of 135° and 180°, the focal length is adjustable, and there is no lighting dead angle . The lamp can be magnetically adsorbed, which is simple and convenient to use; the good waterproof structure design can work normally in the rain, and has strong penetrating power to water mist, suitable for rainy and foggy days and emergency use;
Easy to use: Hand-held, magnetic adsorption, hanging and other lighting methods can be used, and it is easy to carry.
Technical parameter
Rated voltage: 3.7V
Rated capacity: 4.4Ah
Power: 2*3W
Average service life: 100,000 h
Continuous lighting time strong light: >10h
Continuous lighting time working light: >15h
Illumination: 2200Lx
Charging time: <8h
Battery life cycle: 1500 times
Dimensions: length, width and height 220*103*86mm
Weight: 0.38kg
---
Post time: Aug-08-2022